All of these tasks will soon be going live on eschools where you will be able to send me your finished pieces of work.
April 20th -

Today you will be receiving a message relating to our new eschools learning platform. The platoform will soon go live, whereby all work will then be set from there.
April 3rd -
Chester Zoo are opening our VIRTUAL GATES for the second time!
You are invited to JOIN THE FUN, as they take you on virtual tour of of our zoo for a whole day of ANIMAL ANTICS, fun facts, and exclusive behind the scenes knowledge from our AMAZING zoo keeper team!
10:00 Meerkats (WARNING: There may be new babies!)
11:00 Eastern black rhinos
12:00 Beautiful birds (feat. weaver birds building nests and lilac breasted rollers swooping for insects)
13:00 Poison dart frogs
14:00 Jaguars
15:00 Okapi
Your task this time is to create some animal portraits of the animals you see. Happy Friday everyone!
have a safe and fun weekend!
Can you spell your name? How many seconds did it take you?
1st April -

This morning I'd like you to complete the word search. Have fun!
31st March

-

In art we have been learning about Banksy. Today's task is to use the PowerPoint and create your own Banksy style portrait.
30th March

-

Today, I'd like you to visit The Great Wall of China! Walk its walls using the VR tool and gaze upon China's most famous attraction. After you've walked the walls, create an advertising poster attracting other people to visit also!
Use the link below to take you on a VR tour.
27th March -

Today Chester Zoo are opening their virtual gate, via Facebook, from 10am. So, break up the boardom of being at home and, for the first time ever, enjoy a whole day of animal antics, live from your sofa! Many of your favorites will be shown:
10:00 Red pandas
11:00 Rothschild's giraffes
12:00 Asian elephants
13:00 Butterflies
14:00 Sun bears
14:30 Sumatran tigers
14:45 Humboldt penguins
16:00 Aquarium
As a task, illustrate an animal from above and take note of its adaptations.
As with daily activities set on Learning By Questions and Sumdog, I'd like us to create a whole class reading experience from home using Fiction Express. I will choose one book a week for us to read, and ask children to read 1 chapter per day completing the quiz at the end of the chapter.
Monday 20th April-Chapter 1
Tuesday 21st April - Chapter 2
Wednesday 22nd April - Chapter 3
Thursday 23rd April - Chapter 4
Friday 24th April - Chapter 5
The Curse of Castle Drago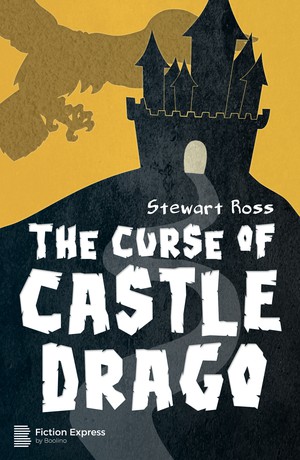 BP Educational Service
BP Educational Service have some fantastic free Spring themed activities.
Click the picture below to access the BP Educational Service website.
Extra Home Learning Packs
Keep your child busy and learning in the event that their school closes by downloading this great pack of resources. With a range of fun, engaging and challenging activities, children will practise fundamental skills and reinforce concepts that have already been taught to them during year 6. This is the perfect pack to download and use until your child is able to return to school.